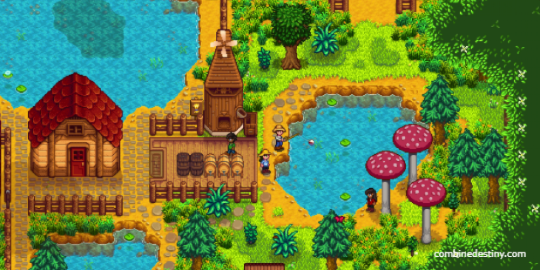 As we step into 2023, the gaming landscape continues to evolve with new and diverse titles catering to various preferences. While many people enjoy action-packed and competitive games, others seek refuge from the daily grind with more casual gaming experiences. With that in mind, we present a list of the top 10 casual games on PC that you can enjoy this year.
1. Stardew Valley
Arguably one of the best indie titles in recent times, Stardew Valley is a farming simulation game developed by Eric "ConcernedApe" Barone. It offers players an escape from city life as they work on cultivating their overgrown farms, interacting with locals, and developing their relationships. The game's pixel-art aesthetic provides both nostalgia and charm as players manage crops, livestock, mine resources, fish, and explore customization options for their farm and home.
2. Slime Rancher
Slime Rancher captures the essence of fun-filled adventure as players take up the role of Beatrix LeBeau – a rancher building her fortune on an alien planet by corralling various species of lovable slimes. Developed by Monomi Park, this game combines elements of exploration with creature-collection mechanics involving facilities upgrades and expanding your ranch while ensuring your slimes are well taken care of. Its vibrant graphics, and captivating characters make Slime Rancher a delightful experience for casual gamers.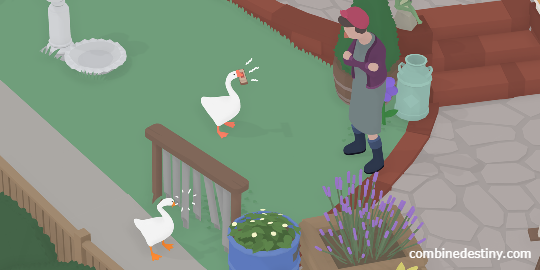 3. Untitled Goose Game
In this quirky sandbox adventure from House House, players control a mischievous goose wreaking havoc in an unsuspecting village. Untitled Goose Game showcases its unique charm with a simplistic yet engaging art style coupled with its piano-based soundtrack that dynamically adapts to player antics. With no major objectives or time restrictions, it's the perfect game for those looking to savor humorous shenanigans at their leisure.
4. The Sims 4
A classic life simulation game from Electronic Arts, The Sims 4 encourages players to create and control customized digital characters – experimenting with their lives by building homes, developing relationships, and pursuing careers. The wealth of content stemming from numerous expansions and content packs offers seemingly endless opportunities for creativity and storytelling in a relaxed format that appeals to casual gamers worldwide.
5. Two Point Hospital
Two Point Hospital is an engaging management simulation game from Two Point Studios where players build and manage their hospitals while dealing with a quirky cast of characters and conditions. It offers both challenge and amusement as your responsibilities span designing treatment rooms, researching new diseases, or efficiently managing staff. Resembling classic games such as Theme Hospital, it brings humor coupled with modern-day polish that easily captivates casual gamers.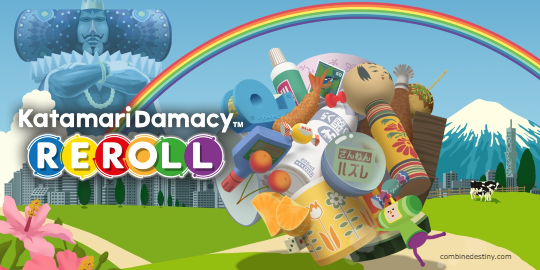 6. Katamari Damacy Reroll
Originally released on PlayStation 2 in 2004, Katamari Damacy Reroll is a remastered version of the cult classic developed by Bandai Namco Studios. Its vibrant design elements present themselves in this wacky action-puzzle where you play as the diminutive Prince of All Cosmos – rolling a sticky ball named "Katamari" across various environments collecting objects, and ultimately rebuilding stars across the universe. The peculiar premise and addictive gameplay make for an eccentric yet entertaining experience.
7. Kind Words (lo-fi chill beats to write to)
This innovative indie game by Popcannibal provides a unique experience transcending conventional gameplay mechanics. Players interact within a safe space by writing positive messages for each other while listening to relaxing music. With its delightful graphics and emphasis on empathetic communication, Kind Words offers a refreshing form of human connection that can bring respite from the complexities of modern life.
8. Coffee Talk
Coffee Talk, developed by Toge Productions, is a narrative-driven game set in an urban fantasy world where players assume the role of a barista at a coffee shop attended by an array of human and non-human patrons. Throughout the game, your primary objective is to listen to each character's story and serve them tailor-made beverages based on their preferences. The game's pixel art style and soothing soundtrack complement its relaxed pace and introspective themes.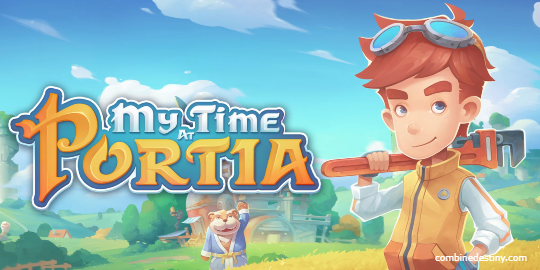 9. My Time at Portia
In this charming open-world simulation game by Pathea Games, players inherit a run-down workshop located in the picturesque town of Portia, gradually restoring it to its former glory through crafting, farming, and exploring the surrounding region. The sense of community provided by interacting with townsfolk, participating in festivals, and completing tasks for neighbors makes My Time at Portia an ideal choice for those leaning towards more leisurely games.
10. Donut County
Last but not least on our list is Donut County – an enticing puzzle-adventure game from Ben Esposito. Players control an ever-expanding hole that swallows objects while unraveling its bizarre but captivating narrative involving raccoons, donuts, and vortexes appearing beneath unsuspecting citizens' feet in the fictional county around Donut County, which it's set in. Its playful visuals, complemented by witty dialogue, ensure this short title remains long-lasting in players' memories.
In conclusion, casual gaming experiences have truly flourished as developers extend their horizons into diverse genres – ranging from relaxing simulations to narrative-driven adventures that offer a reprieve from everyday stressors. These top 10 casual games on PC in 2023 highlight the immense range of creativity and innovation present in the industry, providing players with unique experiences tailored to their preferences. So, it's time to kick back, relax, and enjoy these thoroughly engaging games while appreciating the talent and dedication poured into each title by their creators.