Life simulation is a special sort of game, adventurous and meditative at the same time. Think about what you want to see your life like, and act to get it. Avakin Life is an environment full of fun and possibilities, that welcomes you to become what you want to see in the mirror.
Gameplay 10/10
There's no straight mission in this game, though it contains some quests for you to upgrade your level. To provide a living for your avatar, you need to dress it (like yourself), take care of it, buy furniture or decoration for your apartment, change outfits, accessories and so on. As well you can purchase emotions, animations, postures, movements and so on, to make your character more realistic and (if you wish) a better digital representation of your real self. All of them cost you avacoins you can earn by completing quests or logging in daily; but if it's not enough, you can exchange some real money for more Avacoins.
Connecting your Facebook account lets you detect your friends playing Avakin Life too. Within the game, you can communicate in public chats, with people around you now, and in private, with your friends or just someone who's around too (but this conversation stops as you get far).
In fact, it all turns out to be a chat where you meet different people from around the world or from your region. The life of your avatar is built to represent you in these chats. And it's up to you whether it will be built upon real you or completely virtual, like a movie or comic book character.
And yes, this virtual life of youngsters can have all the birthmarks of juvenile communication, with trolling, bullying, harassment, so beware if it's you playing, and prepare your kids if the game is for them.
Visuals 10/10
From the very beginning, when you select the appearance for your character, you'll see that it looks and sounds great. Beaches and sports clubs, bars and houses, all of them look cool and sound cool. Heh, they even write club music with Avakin Life mentioned in house tracks! So the game is spectacular, its really 3D, and it sounds just as good as it looks.
Play Play Repeat 10/10
Avakin Life offers inexhaustible possibilities for building your virtual life. Meeting new people in an animated chat is more interesting, as you see what they try to represent. Being similar to real life in this aspect, Avakin Life seems as replayable as real life.
Controls 10/10
The game is made very intuitive, with tap-based controls and easily accessible menus. When you're home or shopping, you just swipe through options. In public places items and other users' avatars are interactive, and you only need to tap them to interact with items or open user menus. Simple and comfortable, the game is almost as intuitive as real life.
The Verdict
Avakin Life is a great chance to visualize what life you want to live. Bright and full of adventures, travelling and new people around, it's, in fact, a tightly inhabited free chat with advanced avatar building.
Screenshots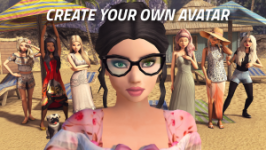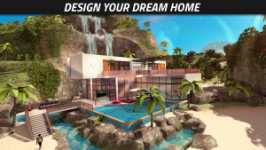 Rating:

4.4

Voted:

1264629

Size:

91M

Version:

1.021.10

Autor:

Lockwood Publishing Ltd

Content rating:

Teen

Rating:

4.6

Voted:

60.3K

Compatibility:

Requires iOS 9.0 or later

Size:

342.6 MB

Version:

1.39.1

Autor:

Lockwood Publishing Ltd

Content rating:

12+

Languages:

English, Chinese (Hong Kong),...