Minecraft review
Combinedestiny.com is not an official representative or the developer of this application. Copyrighted materials belong to their respective owners
One of the most creative games ever, Minecraft dares you to be a builder and crafter, a survivalist and an alchemist, an architect and a visionary. Often called a digital LEGO, Minecraft offers about the same freedom for making anything you want out of its cubic elements.
Gameplay 10/10
So, you alone appear in the world with no signs of intelligent life. Alone in the wild, you need to build yourself a shelter and to stay alive after the sunset, as the night is dark and full of terrors here as well. Luckily, the main feature of the world around is its full interactivity. You may turn virtually anything into a material, collect its blocks and use it for building and crafting. This way you can build houses craft tools, breed plants, and animals and finally make this world your own.
Predate animals will attack you from time to time, but if you craft yourself some weapon, you'll be able to confront them. Successful battles give you experience points you can use for enhancing your tools and to craft better items.
As you see, the game offers two basic modes: survival and creative modes. In survival mode, you're someone like Robinson Crusoe, alone in an unexplored land (though you may be attacked by other players if playing in online mode). In Creative mode, you're like the God, with unlimited materials and no limitations but those in your mind. Both modes are great, but we'd recommend the beginners starting with Survival to explore the basic properties of Minecraft elements and mechanics.
You can even have your world to share with friends, to build it up together, though it will cost you extra $3.99 or $7.99 monthly. But, if you together create something other players will gladly buy, it's a good investment.
Visuals 10/10
Some might call it poor when it all began. Now Minecraft with its rude cube-shaped elements is recognized as a trendsetter. Its cubic atoms can make literally anything with building and crafting. Fans have been spending thousands of hours, recreating famous locations from pictures, movies, other games, or the real world, and they really look gorgeous. So Minecraft looks like Minecraft should. It's better seen on iPad, but an iPhone version is fine too.
Play Play Repeat 10/10
Creative space provided by Minecraft is really endless. Survival always brings surprises. New locations offer new elements to mine and craft from. Procedural generation makes no world look like another one. And the developers roll out updates frequently.
If you create some great location, skin, or item, you may sell it in the Minecraft marketplace right within the game. Or buy some, if you like. That adds another dimension to the Minecraft universe.
Controls 8/10
It may be not so easy to get used to mobile controls after playing on some stationary device. Even though virtual joystick and buttons work quite decently, some say that the game strongly benefits from using an MFi gamepad. And yes, it does provide the experience that resembles console playing, especially with iPad.
The Verdict
Minecraft is not the game that needs to be introduced in 2019. It's rather up to you to decide whether you feel like a creator in it. No, it's not too late to join it, just like it's not too late to draw pictures, play music or write poems. All of this is creativity, and joining it after many others is no problem. The game is still great, and it gets updates constantly.
Screenshots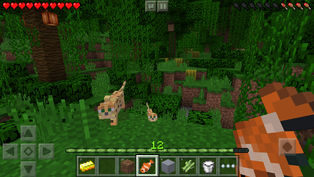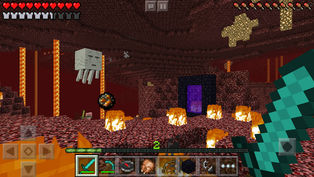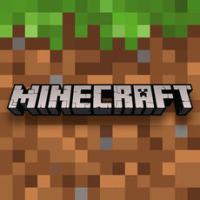 Rating:

4.3

Compatibility:

Requires iOS 8.0 or later

Size:

231.3 MB

Version:

1.7

Autor:

Mojang AB

Content rating:

Rated 9+ for the following:

Languages:

English, French, German, Italian,...

Rating:

4.5

Voted:

3,074,846

Size:

Varies with device

Version:

1.14.20.1

Autor:

Mojang

Content rating:

7+