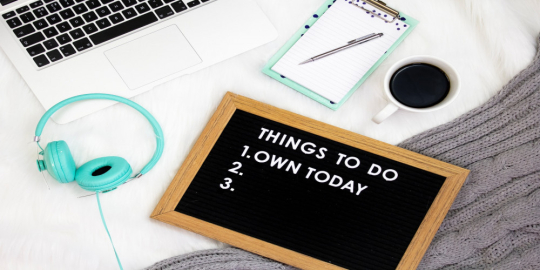 To-do list and note-taking apps are one of the most important tools of any student or any person who is in a highly competitive environment. It helps in making a person more organized and focused. I have personally used a number of apps for such purpose and found some apps that I am using for more than one year without any issue.
So I decided to share them with you. And here is the list of 5 best to-do List & note-taking apps!
Wunderlist
The Wunderlist app is a very powerful task management application that allows you to manage your tasks and projects in an easy way. It is a cross-platform application so you can use it on your Windows, Android, and iOS devices. It has a beautiful interface that is also very easy to use.
Wunderlist offers a wide variety of options, such as categorization, due date, reminders, subtasks, and more. You can create sublists and move them around. You can also share your lists with other people by email or by using various social media apps. For example, you can use the Facebook sharing feature to share your lists with your friends.
It also offers a nice search feature that lets you quickly find particular tasks by name or category. In addition, you can use filters to find only the tasks that have been completed or that are due today.
nTask
nTask is a powerful task-management app that allows you to manage your tasks and projects. You can set reminders, tasks, and events for your tasks, and sort your tasks by project, priority, or due date.
nTask is an app that helps you stay organized. You can create tasks, add labels, and color-code them to make them more visual. You can also set reminders and rearrange the order that tasks appear in. The app also includes a timer and a stopwatch.
There are several themes, and you can customize the theme to your liking.
Todoist
Todoist is a task manager that is free and available for both iOS and Android. It is an app that allows you to create, manage, complete, and prioritize tasks.
It is a single-window app so you can see all the tasks in one place. It has a unique feature that lets you assign different tags to each task.
The app supports multiple accounts, which allows you to manage all your tasks from multiple accounts and see all of them in one place. It also has the option to create a task from a web page and link it to your task list.
To-Do Reminder
To-Do Reminder is your personal task organizer app that helps you to keep your daily tasks and appointments organized.
With To-Do Reminder, you can get a visual overview of your task list and keep track of your daily activities. You can also set reminders for all tasks or individual ones. This To-Do app is perfect for anyone who has a lot of different tasks and appointments to keep track of, or who is looking for a simple way to use reminders for a variety of tasks in the future.
The features of the app:
Set reminders for tasks and appointments;
Task list for a week or monthly view;
Tasks and appointments in one place;
Categories: Tasks, Reminders, Appointments;
Task list can be filtered by priority;
Add notes to tasks and tasks and tasks to notes;
Share notes via email, SMS, WhatsApp, and Facebook;
Multiple calendars support;
Backup and restore;
Task reminder notification;
Add tasks to project hierarchy;
Google Keep
Google Keep is a simple tool to create and manage notes. It is a useful tool that helps us to store notes, lists, and other information.
The Google Keep app is available on all the platforms which are not limited to Google Chrome. It is available for Android, iOS, BlackBerry, Windows, macOS, and web.
It is a simple app for storing and organizing notes. The Google Keep app allows us to create lists and notes and organize them.
The app is primarily used for taking and organizing notes, but it also has a built-in to-do list, image editor, and voice recording. Some of the features that are not available on the website are available through the app. Google Keep also has an extension for Google Chrome.
Take a Note
No matter what you're looking to accomplish, it's important to have the right tools to get the job done. That's why I've compiled a list of the top 5 to-do list and note-taking apps. I hope that you found the one for you. Let me know in the comments if you downloaded or already use one of these apps.