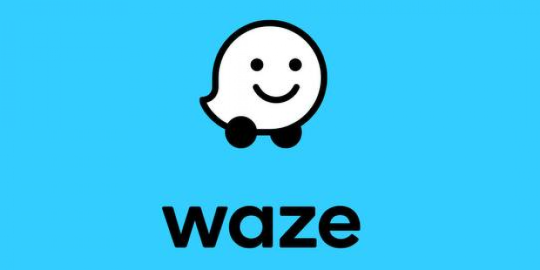 Waze is a revolutionary navigation and traffic app that has completely transformed how people get from point A to point B. Developed by the Israeli company Waze Mobile and first released in 2008, the app has become one of the most popular navigation apps in the world, with over 130 million monthly active users.
Waze is a free app that utilizes crowdsourced information from its users to provide real-time traffic data and updates. It is especially popular among commuters and allows users to avoid traffic jams, and find the quickest and cheapest way to get to their destination.
What Does Waze Do?
At its core, Waze is a GPS navigation app that provides turn-by-turn directions to any destination. It is powered by a combination of traditional map data, user-generated reports, and real-time traffic updates. This helps users to find the quickest and most efficient route to their destination, even if it is not the most direct route.
In addition to providing turn-by-turn directions, Waze also provides users with real-time updates on construction, accidents, and other traffic delays. This allows users to adjust their routes accordingly and avoid long delays.
How Does Waze Work?
The app uses data from its users to create a detailed map of the area and paint an accurate picture of the local traffic conditions. This crowdsourced data is then used to update the maps and provide real-time updates to other users.
Accurate GPS Navigation
One of the main benefits of Waze is its accuracy when it comes to GPS navigation. The app uses real-time data to provide accurate directions and estimated travel times, allowing users to plan their routes and avoid traffic jams or road closures. It also offers features like alternate routes, lane guidance, and public transportation options, giving users more flexibility when it comes to their routes.
In-App Voice Directions
The application also offers in-app voice directions. This allows users to hear turn-by-turn directions without having to look at the map, allowing them to keep their eyes on the road and stay focused on the task at hand.
User Interface
The user interface of the Waze app is designed to be intuitive and easy to use. The main screen consists of a map of the surrounding area, with a search bar at the top of the screen that allows users to search for destinations by name or address.
The map contains markers for various points of interest, such as gas stations, restaurants, and more. The app also has an interactive map that displays the current location of the user and all the nearby attractions.
The map also shows the current traffic situation and the estimated time of arrival at a particular location. The app also has a voice navigation feature that allows the user to hear turn-by-turn directions.
Additional Features of Waze
In addition to providing turn-by-turn navigation, the Waze app also provides additional features that can help users get to their destinations. For example, it can provide information on the cheapest gas prices in the area, as well as nearby points of interest. It can also let users set up carpools or rideshares with other Waze users.
Finally, the app can integrate with the user's contacts, so they can easily share their ETA and location. Waze also offers a variety of additional features, such as the ability to search for nearby gas stations, restaurants, and other points of interest.
The app also allows users to share their locations with friends and family, and even send estimated arrival times. Users can also connect their smartphones to their cars and use the app's hands-free navigation system.
Social Features
In addition to its navigation features, Waze also has a variety of social features. Users can add friends, join groups, and even connect with other Waze users in their area. This allows users to connect with other drivers and exchange tips on the best routes to take. App also has a gamified element, where users can collect points and unlock rewards as they use the app.
Why Is Waze Popular?
The Waze app is popular for several reasons, most notably its real-time traffic information and user-reported incidents. This information is updated in real-time, so users can always be sure they have the most up-to-date information available. The app also provides turn-by-turn navigation, which can be especially helpful for those who are unfamiliar with the area they are driving in.
Conclusion
Overall, the Waze app is an incredibly useful tool for commuters looking to make their daily commutes easier and more efficient. The app offers a variety of features, such as the traffic map, route options, and community features, that make it a valuable tool for navigation. The Waze app is a powerful and popular navigation and navigation-related tool. The app is free to download and use, making it an attractive option for those who want to save time and money.