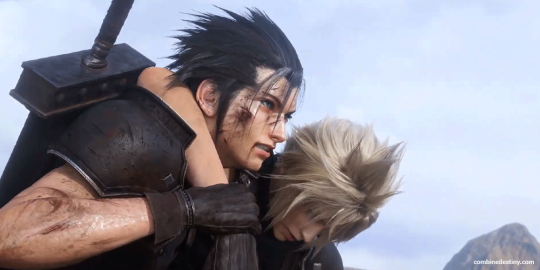 Final Fantasy enthusiasts have reason to rejoice as Square Enix revealed the release window for the highly anticipated Final Fantasy VII Rebirth during the Summer Game Fest event. Accompanied by a thrilling gameplay trailer, the second entry in the Final Fantasy 7 Remake project is now set to launch in early 2024, in line with producer Yoshinori Kitase's original timeline.
The recently unveiled gameplay trailer showcases some captivating plot developments as the game's protagonists embark on an adventure through the expansive world beyond Midgar. Featuring stunning visuals and intense action sequences, Final Fantasy fans can expect another immersive experience that continues to build upon the legacy of its iconic predecessor.
Beyond its engaging narrative developments, the new entry also promises substantial content volume – as evidenced by the physical edition's dual-disc requirement for PS5. This sizeable offering reflects Square Enix's commitment to delivering a meticulously crafted gaming experience that stays true to the legendary original while expanding upon its universe and storyline.
With this announcement, players eagerly awaiting their return to the world of Final Fantasy VII can begin preparing for an epic journey filled with exploration, immersive gameplay, and unforgettable characters. As anticipation builds following this latest reveal, it is clear that Square Enix aims to deliver an unforgettable follow-up to their illustrious franchise's history through Final Fantasy VII Rebirth.
In conclusion, Final Fantasy VII Rebirth ushers in a new chapter for fans worldwide with its confirmed early 2024 release window and captivating gameplay trailer showcased during Summer Game Fest. Although still almost two years away from launch, dedicated gamers can take solace knowing that an expanded and enhanced rendition of this beloved universe awaits them – promising hours of enchanting and action-packed amusement.