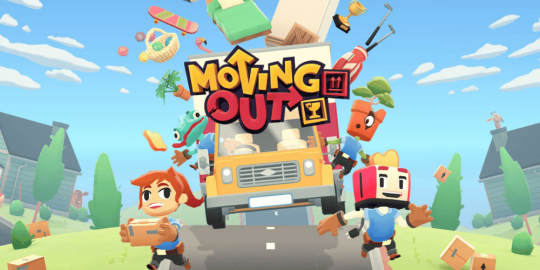 Exciting news has just hit the gaming community as pre-orders for Moving Out 2, the anticipated sequel from the creative minds at SMG Studio and DevM Games, have officially begun. The announcement was made more compelling with the release of a new pre-order trailer that teased fans about the game's amusing new features and characters. Certainly, this news marks a significant milestone and signifies that fans are one step closer to experiencing the ultimate moving adventures planned in Moving Out 2.
The developers were generous enough to offer an exciting freebie for those who make early commitments to the upcoming sequel. Pre-orders of both the Standard and Digital Deluxe Editions come with a delightful bonus: the F.A.R.Tastic Four DLC pack. This expansion pack will introduce players to four new characters, namely Chum, Bastian, Hootacris, and Cera Topps. While the game is keeping some of its mysteries under wraps, potential players can't help but wonder about these interesting new characters and their roles in the game.
The newest trailer for Moving Out 2, while not leaking too many details, showcased a few colorful stages that promise an elevated gaming experience. It would have been intriguing to see a sneak peek of the special characters up for unlock in the pre-order, especially the adorable Cera Topps. Although DLC characters were not highlighted in the trailer, it doesn't downplay the excitement fans have for the game. Instead, it builds anticipation and leaves fans eager for future reveals.
Alongside the new characters and stages, Moving Out 2 will introduce cross-platform multiplayer—a feature that exponentially expands the game's appeal. The blend of hilarious tone, and physics-based gameplay, combined with unique obstacles, layouts, and elevation, is set to deliver an entertaining experience that builds upon the charm of its predecessor. The trailer did a great job conveying this message, even without recapping the difference between the Standard and Digital Deluxe Editions.
In conclusion, the announcement of pre-orders and the release of the new trailer for Moving Out 2 only amplified the anticipation for the launch due next month. Regardless of the minimal details in the trailer, the captivating aura around Moving Out 2 has drawn in longtime fans and curious newcomers. With the game's release on August 15th, 2023, all eyes are set on the horizon as fans eagerly wait to dive into this moving adventure. One can only expect that the sequel will deliver a fun-filled, memorable gaming experience.