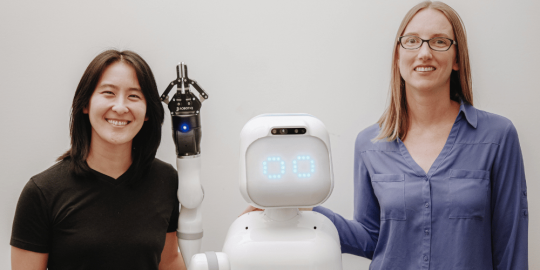 In an impressive stride towards the realization of cognitive robotics, German startup Neura Robotics has raised $55 million in fresh capital. The company, which has been developing memory-driven robots capable of complex operations and human collaboration since its establishment in 2019, now plans to channel this funding into research and development, business expansion in Asia and the U.S., and manufacturing.
Investors Lingotto, Vsquared Ventures, Primepulse, and HV Capital financed this round, illustrating a shift in the startup's financial backing. Previously, the Chinese conglomerate Han's Group was the strategic financier of Neura, but the latest maneuver saw the company buy out the previous backer to pave the way for pure financial investors. This decision reflects the company's conviction that as an independent entity, it harbors more worldwide potential and that partnerships can be mutually beneficial.
Neura's three models, the MAV mobile robot, the LARA "high-end cobot," and the MAiRA, the "world's first cognitive robot," have been successful in the B2B and potentially B2B2C markets. For instance, one of their customers, Japan's Kawasaki, has based their own cobot series on Neura's platform. The company's CEO, Reger, believes that modifying robots to be used safely in any environment alongside humans is the future of cognitive robotics.
The platform Neura has developed is rich in features that make it efficient and safe for humans to work with. The company's robots can be trained and operated in any language and dialect, work online and offline, and have sensors and safety features that adjust their movements if a person comes into contact with them. This ability to deliver an all-inclusive package of hardware and software is what sets the company apart and fuels its vision for cognitive robotics.
In conclusion, Neura Robotics' recent funding of $55 million is more than just a financial boost. It signifies the growing acceptance and potential of cognitive robotics as a revolutionary technology. As the company continues to make advancements in this field, we can anticipate a future where cognitive robots will not only be commonplace but a fundamental part of our daily lives.