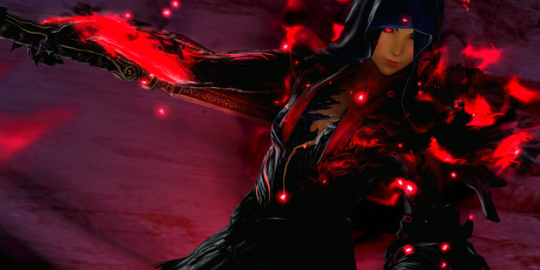 Enshrouded, an awaited co-op survival action RPG by esteemed Keen Games GmbH, is making waves in the Steam Next Fest 2023. As gamers explore the demo, anticipation builds despite a few performance inconsistencies. With the launch date still under wraps, we can finally shed light on some particulars that have been shrouded in mystery, namely the official PC system requirements for Enshrouded. This is a much-needed piece of the puzzle for every gaming enthusiast intending to immerse themselves in this thrilling virtual universe.
The system prerequisites are quite specific to ensure seamless game performance. The minimum requirements necessitate Windows 10 (64-bit), an Intel Core i5-6400 (2.7 GHz 4 Core) or AMD Ryzen 5 1500X (3.5 GHz 4 Core), or an equivalent processor. Don't forget the 16 GB RAM and a graphics card that's either NVIDIA GeForce GTX 1060 or AMD Radeon RX 580, both requiring a 6GB VRAM. As for the internet connection, broadband is the way to go, and you'll need at least 60 GB of available storage space.
If you're a gaming veteran who prefers pushing the graphics and performance boundaries, you'll need to meet the recommended system requirements. These include a more potent processor - Intel i7-8700 (3.7 GHz 6 Core) or AMD Ryzen 7 2700X (3.7 GHz 8 Core) or equivalent. The GPU should be an NVIDIA RTX 2070 Super or AMD Radeon RX 6700 XT, both demanding a 6GB VRAM. The rest of the requirements remain the same, including the need for a broadband Internet connection and 60 GB of storage space.
Interestingly, the developers haven't revealed the target resolution or framerate associated with these system requirements, keeping gamers guessing. However, if you're planning to crank up the game settings to the max, you should consider a combo of an RTX 2070 Super and a Ryzen 7 2700X. For those okay with dialing down a few settings, the game can still run comfortably on an RX 580 matched with a Ryzen 5 1500X. Regardless, a hefty 16 GB RAM and 60 GB of storage space are non-negotiable.
In conclusion, the demo of Enshrouded is waiting for you to dive into its depths. Head over to Steam to download it and start your adventure. While the release date remains a mystery, these system requirements provide a guiding beacon for players to prepare their gaming rigs. In the meantime, stay tuned for updates on other exciting titles like Persona 3 Reload, Persona 5 Tactica, and Tormented Souls. Gear up, gamers! The world of Enshrouded is nearly upon us.