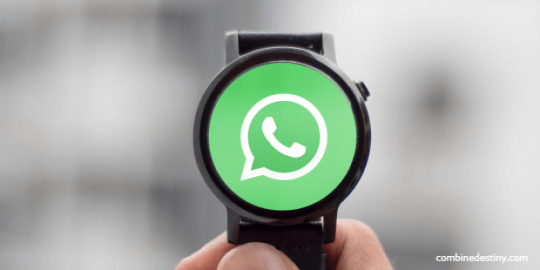 WhatsApp is extending its popular messaging platform to users' wrists by launching support for Wear OS smartwatches. This new development comes after trials on the WhatsApp beta update channel, now making the feature universally accessible. This Wear OS support enhances the overall user experience by presenting swift response mechanisms, reducing the need to pull out the smartphone every time.
Several handy features are incorporated into this update, enabling users to communicate effortlessly from their smartwatches. However, Meta, the company that owns WhatsApp, currently has no immediate plans of rolling out WhatsApp support for Apple's watchOS. This OS change currently aligns specifically with Wear OS smartwatches, leaving Apple smartwatch users waiting.
WhatsApp's foray into the smartwatch arena was announced by Meta's CEO, Mark Zuckerberg. To derive benefits from this new integration, Android smartwatch users must have their devices equipped with Wear OS 3. With this new addition, the process of starting fresh chats and interacting through text, emoji, and voice messages gets facile.
Furthermore, accepting calls from the wrist and viewing notifications without reaching out to the smartphone can also be possible. Providing a low-energy telecommunication solution over LTE, WhatsApp's Wear OS support is set to take the convenience of receiving and responding to messages to a whole new level.
In conclusion, WhatsApp's successful integration into Wear OS smartwatches marks a significant stride in enhanced messaging. Despite not encompassing Apple's WatchOS yet, this move presents a precedent for future developments in the smartwatch messaging arena. As the wearable technology landscape continues to flourish, it will be intriguing to see how WhatsApp evolves its features to align with user demands better.