Gacha Life review
Combinedestiny.com is not an official representative or the developer of this application. Copyrighted materials belong to their respective owners
Gacha Life is a game that allows you to create and dress up your own anime-styled characters. You can then put them into various scenes and stories that you create. The game is free to play, but there are in-game purchases that you can make to get more clothes and accessories for your characters.
Graphics
The graphics in Gacha Life are colorful and cute. The characters are all very expressive and the backgrounds are well-designed. The game is also easy to navigate and the menus are straightforward.
Gameplay
The gameplay of Gacha Life is fairly simple. You start by creating your character and then dressing them up in the clothes and accessories that you have unlocked. You can then put your character into different scenes and stories. You can also play minigames to earn more clothes and accessories.
Replay Value
Gacha Life has a lot of replay value because there are so many different clothes and accessories to unlock. You can also create different types of scenes and stories. The game is also free to play, so you can keep coming back to it without having to spend any money.
Conclusion
Gacha Life is a fun and cute game that is perfect for people who love anime and dress-up games. The graphics are colorful and the gameplay is simple. There is also a lot of replay value because of the different clothes and accessories that you can unlock.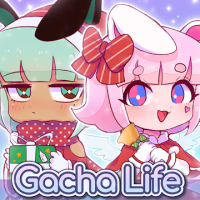 Rating:

4.5

Voted:

1457407

Size:

100M

Version:

1.1.0

Autor:

Lunime

Content rating:

Everyone

Rating:

4.6

Voted:

65.5K

Compatibility:

Requires iOS 8.0 or later

Size:

175.3 MB

Version:

7.0

Autor:

Lunime Inc.

Content rating:

9+

Languages:

English